ABOUT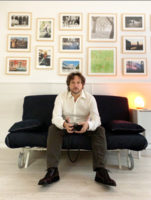 "Chemical reaction in which a chemical compound is broken down by photons. Photodissociation is not limited to visible light, but to have enough energy to break up a molecule; the photon is likely to be an electromagnetic wave with the energy of visible light or higher, such as ultraviolet light, x-rays and gamma rays. The direct process is defined as the interaction of one photon interacting with one target molecule." (Wikipedia)
WELCOME TO MY PERSONAL PHOTOGRAPHIC WEBSITE!
My name is Vincenzo and I'm based in Rome, Photolysis is a collection of my favorite pictures, please feel free to visit this website! Complete photo galleries are available on my website Mediaforme.net.
PHOTO PRINTS AND BOOKS FOR SALE
Anyone interested to purchase prints, please contact me by email address:
vincenzosagnotti@mediaforme.net or fill the form below.
You can see my published books on my Blurb.com personal page.